Founded in 1970 and receiving 501(c)3 status in 1972, UAFF has provided, since its inception, support for Ukraine in its efforts to become and remain a democratic sovereign nation.
We do so through humanitarian aid in a variety of forms as well as educational and informational programs designed to share the rich details of Ukraine's history, culture, religious beliefs, and language.
With offices in Buffalo and New York City, the UAFF is directed by a team of highly experienced volunteers culled from the Ukrainian-American community (and myriad friends of the community) with a wide range of expertise including politics, history, academics, business, operations, and community development.
Over the years, we have developed projects to focus on those efforts that are most urgent at the time. We continue to do the same presently on both a national and grassroots level.
Follow Us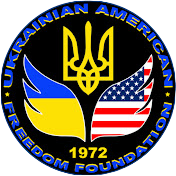 Walter Zaryckyj
President
Christine Balko
Secretary
Emil Bandriwsky
Treasurer
Bohdan Cherniawski
Chief Operations Officer
UAFF – New York City
The UAFF chapter in NYC is located in lower mid-Manhattan at 136 Second Avenue (the heart of the city's 'Little Ukraine').
UAFF New York City focuses on providing material and logistic assistance to Ukrainian civil defense efforts by providing humanitarian supplies including, but not limited to, medical supplies, protective gear, vehicles, radios and more. Additionally, they lead all of the efforts related to our Widows & Orphans Fund.
UAFF – Buffalo, NY
UAFF Buffalo is located at the Ukrainian Cultural Center Dnipro, 562 Genesee Street in Buffalo, NY.
The community center was founded by Ukrainian immigrants who had been displaced from their homeland by World War Two.
The founding members sought to establish a community center where they could maintain their cultural identity, pass their heritage onto their children, socialize …